ABOUT OUR COMPANY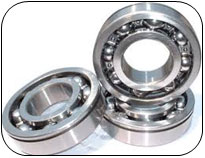 Established in 1964, BOMBAY BEARING STORES (BBS bearings) , we are a trusted Trader & Supplier of precision bearings & bearing related products across a large spectrum of clients. All these products are used in various fields, such as machine tools, power industry, heavy machinery, cement machinery, agricultural machinery, textile machinery, conveyors, mining equipment, and many more.
We offer a gamut of products such as Linear Ball Bearings, Steel Ball, Thrust Ball Bearing, Ball Cage, Linear Bearing, Needle Roller, Needle Roller Thrust Cage & Washer, Needle Roller Cage, Flat Needle Roller Cage, Double Ball Bearing, Tapered Roller Bearing, Spherical Roller Bearing, One Way Clutch Bearing, Rod End Bearing, L-Ball Rod End, Cam Follower, Water Pump Bearing, Clip, Snap Ring, Circlip (Internal & External), Mechanical Seal, Bush, Copper Bush, Inner Race/Bushing, Spherical Bushing, Pillow Block, Sleeve, Star Washer, Lock Nut, Cotter Pin, Imported Grease, Oil Seal and PTFE Bearings, etc. All these products are received from leading and reliable vendors and manufacturers from the industry, who design these bearings in compliance with the prevalent industrial norms and standards. The products offered have exceptional quality and are characterized with excellent design, resistance to corrosion and easy installation. There is a huge demand of these products in the market due to its robust design, resistance to extreme weather conditions, optimum durability and easy maintenance.
Having an experience of over more than 50 years, we have excelled in our scope of work. The leadership and unending support of Mr. Saifuddin (Founder), has made us grow, we have attained and maintained our position in this domain. We have an expert and experienced team of professionals and technicians who provide the best solutions to our clients. We test and check all the products in our inventory to ensure that damage free and flawless products are delivered to the clients. We have also maintained an extensive product inventory in our capacious warehouse to ensure availability and timely delivery to clients across the country.
WHY US?
Exceptional Product Quality
Broadest Range Of Bearings & Related Products
Transparency in all our dealings
Huge Selection & Rapid Availability
Timely Delivery Of Orders
Our Services
Mapping of customer's requirement.
Inventory Management focusing customer's requirement.
Updating customers on New Products & New technology related to Bearing & its Maintenance.
Support Services for usage of BBS bearings Products.
Application Engineering Support.
Lubrication- Selection of lubricant & Methods of usage.
Vibration Reading & Analysis.
Dynamic Balancing.
Re-manufacturing of very Large Size Bearings.
Spindle repair services of CNC machines.
Installation of Centralized Lubrication System.
Thermogrphy
Shaft Alignment